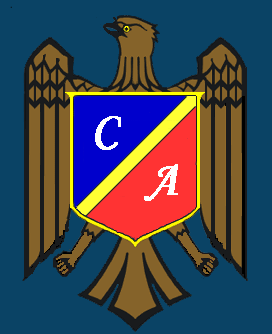 Consular Assistance, Inc.

3315 Wyndham Cir. #1236
Alexandria, VA 22302



Home Page
About us
Contact us
General Information
About Moldova
Popular destinations
Visa to Russia
Visa to China
Visa to Brazil
Visa to Vietnam
Visa to Uzbekistan
Visa to Ukraine
© 2003-2005 Consular Assistance, Inc. All rights reserved
Worldwide visas by Consular Assistance, Inc.


Visa to Belarus
In order to obtain a visa to Belarus applicants should provide to our Agency the following:
Valid, signed U.S. passport or "Permit for Reentry" or "Refugee Travel Document". Must be valid for at least 6 months after departing and contain at least one blank visa page.
One passport-type photograph.
One filled out visa application forms.The form must be filled out completely. No blank spaces must be left. If a question does not apply, please type "N/A". If the answer is none, write "NONE".
A letter of invitation. All applications for a Belarusian entry visa must be accompanied by an invitation (type and form of invitation depends on the type of visa requested, see below):



For a business visa:
A letter of invitation from an agency, company or organization in the Republic of Belarus, which is registered as a legal entity by the Belarusian authorities. A letter of invitation that may be faxed to you should be made on an official letterhead and should have a signature of the head of a company as well as a corporate seal. It should also contain an indication about the period of your expected stay in Belarus. A company has to pledge to provide to the invited person full support during his stay in Belarus including all possible medical expenses. Multiple-entry business visa requires confirmation from the Ministry of Foreign Affairs of Belarus.


For a tourist visa: An original (not a copy) tourist voucher from a belarusian travel agency. Hosting organization should be registered as a tourist company by the Belarusian authorities.


For a visitor's visa (private visit):
An original (not a copy) invitation. Your relatives or friends should obtain invitation ("zaprashenne") for you at the local passport and visa office of the Ministry of Interior and send it to you. In case of emergency (unexpected illness, death of the relative, etc.) visas can be issued upon submitting a certified cable from a doctor or a clinic in Belarus.


For a transit visa:
A visa (or copy) for the country you are traveling from/to via Belarus. In case of traveling to countries with no entry visa requirements - copy of the ticket, itinerary from your travel agency or any other document confirming your trip to the appropriate country.



If you formerly had USSR or Belarusian citizenship, please submit the documents proving the loss of USSR/Belarusian citizenship.
Additional Visa Information: Please, note that visas cannot be changed or extended. If your travel plans changed after the visa issuance you have to reapply for a new visa.
Effective October 1, 2000 medical insurance is required for all foreign citizens traveling to the Republic of Belarus.
After arriving to Belarus please report in 3 business days the information about the address and duration of your stay to the local Passport and Visa Office of the Ministry of Interior and have registration put in the holder's passport. If staying in a hotel, this will be arranged by the hotel services (reception bureau).
VISA FEES AND PROCESSING TIME
| | | |
| --- | --- | --- |
| Type of visa | 5 biz days | 1 biz day |
| Single Tourist | U.S.$90 | U.S.$140 |
| Single Business | U.S.$140 | U.S.$230 |
| Double | U.S.$240 | U.S.$430 |
| Triple | U.S.$340 | U.S.$630 |
| Multiple | U.S.$390 | U.S.$670 |
The total fee for all types of visas for children under 16 years of age is $140.